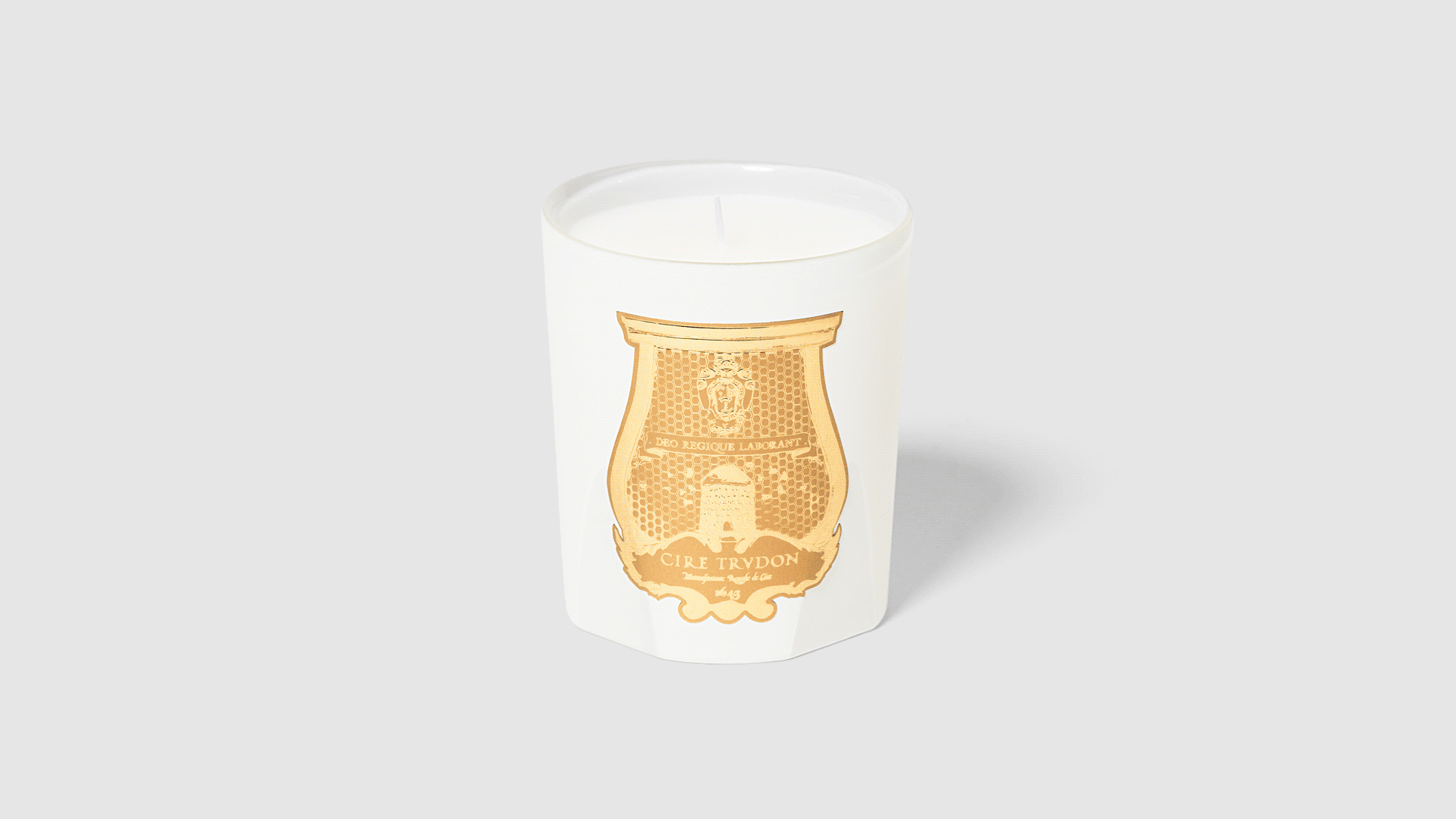 Découvrir
- New Scented Candle -
SIX
---
SIX has a heart-to-heart with Cire Trudon. An allegorical take on the 6th sense, the heart, SIX's perfume revolves around a floral scent: white flowers and a lingering hint of monoi are an invitation to escape.
Discover
- Room Sprays -
Let the sun spray in!
---
Renewed light sets in and so do the best days of Spring. Behind the venetian blinds, a hint of perfume comes to play and freshness invades the room.
(Sp)rays of sunshine
- Perfumes -
New Lineage
---
Renowned for its scented candles, maison Trudon extends its savoir-faire and unveils a genderless line of perfumes. Intrinsically rooted in the maison's heritage, the perfumes are a modern, rather subversive take on precious themes such as history, royalty or a sense of absoluteness.
Discover
- Scented Candle -
Abd El Kader
---
Abd El Kader's fresh mint fragrance evokes a pleasant, easy-living exoticism, ideal for a resourcing, inspirational getaway. As an essential candle of the Maison, it today has many fans. Universal but extremely classy, this gift will convince even the most unpredictable !
Discover it
Free shipping
On all orders $100 or more
Personalized present
Gift wrapping and customized note available for all orders
Returns or reimbursement
We replace or reimburse your order if you are not completely satisfied
Free sample
We are pleased to offer you a scented cameo for each order