Services for Professionals
Trudon partners with prestigious hotels and restaurants around the globe to offer elegant and distinctive scent, contributing to reinventing customer experience.
Luxury Hotels and Gourmet restaurants
Trudon offers professionals a large choice of services as well as an extensive range of fragrances in order to enhance customer experience.
In common spaces, reception and bar
Prestigious establishments such as the The Connaught Hotel London have selected Trudon scents as part of their identity. Our products may be used in various areas, creating a unique olfactory journey.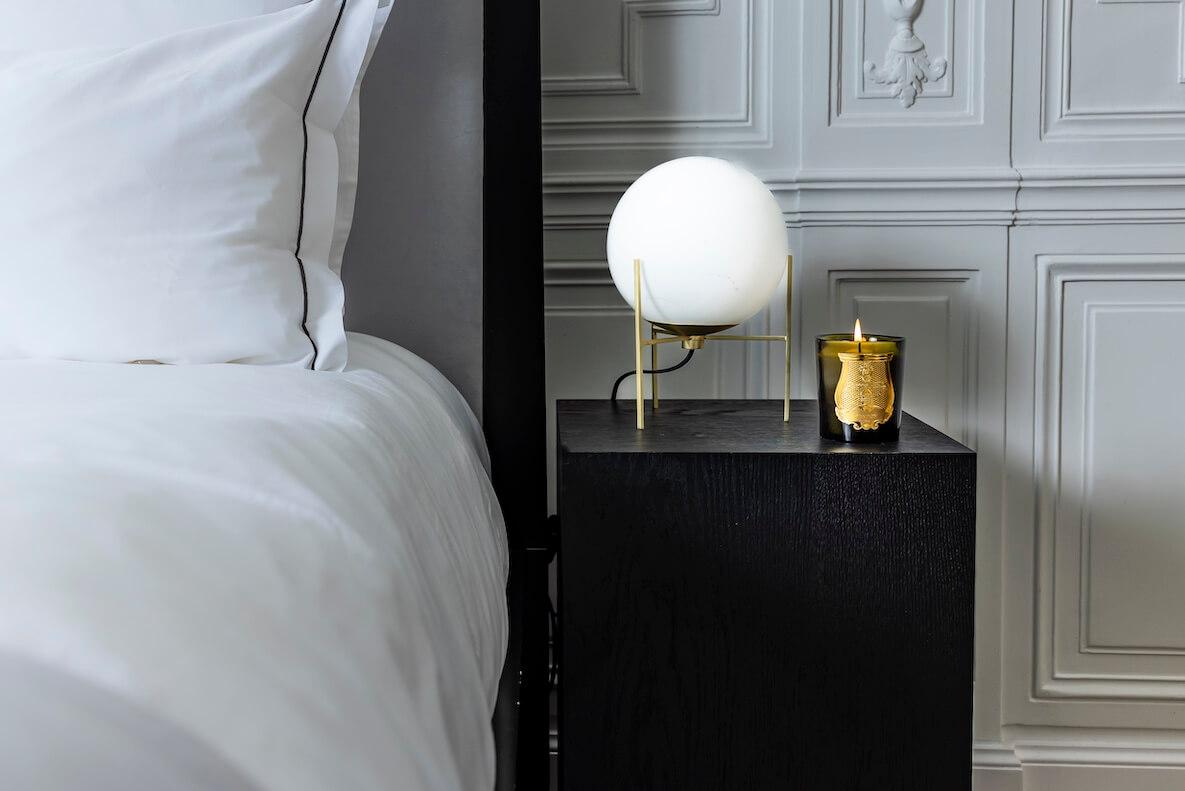 In bedrooms
Part of the mini bar offering or as a personalized attention such as a scented cameo on a night table or a small candle as a thank you gift, Trudon gifts and products mark a new and unique experience.
In the bathroom
The attention given to details in every space creates a warm and inviting atmosphere.
At the restaurant
The iconic Trudon candles welcome elegantly and provide an intimate and comforting atmosphere.
Outdoors
La Promeneuse or the 5-wicks Great Candle have the necessary olfactory power to diffuse our fragrances outdoors.
In wellness spaces
There is an scent and a diffusion method – candles, diffusers or la Promeneuse – suitable for every space, even the most demanding.
Corporate gifts
Trudon offers a corporate gift service that allows you to express your gratitude to your team or your customers.
Our team is at your disposal to inform and assist you to make the perfect choice.
The addition of a personalized message is possible, on quotation.